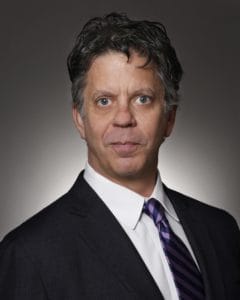 Robert Fyvolent is outside counsel to Globalgate Entertainment. Prior to opening up a private legal practice, Fyvolent spent over 20 years working as an attorney at major motion picture studios and leading independent production companies.
Fyvolent was an attorney at The Walt Disney Company and   Sony Screen Gems, where he also acted as Assistant General Counsel. Fyvolent was Head of Business and Legal Affairs for 11 years at Newmarket Films where he helped build a library of over 250 films including Memento, Donnie Darko, The Passion of The Christ, Whale Rider, Monster, The Prestige and Boondock Saints. Fyvolent is currently a solo entertainment law practitioner with a broad range of entertainment industry clients, including Pantelion Entertainment and Globalgate Entertainment and  involved in all aspects of film and television production, acquisition, financing and distribution as well as the representation of writers, producers and talent.  Fyvolent's recent production legal work included "Trumbo" "Cake", "Mr. Church" and "Cries from Syria".
Fvyolent graduated from Tulane University, attended Loyola Law School and received a J.D. from South Texas College of Law. Fyvolent also completed New York University's Tisch School of the Arts' Intensive Film Workshop and is a regular attendee at global film markets and a frequent speaker at industry forums including the Rio Film Festival and Toronto Film Festival.